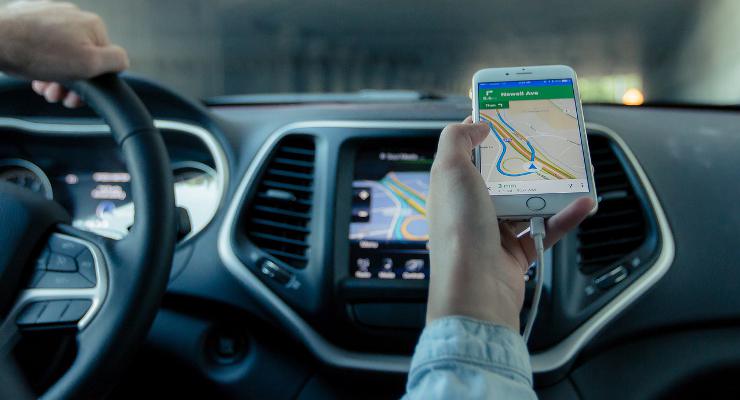 The way Uber is controlling the transport industry in the United States and other parts of the world is phenomenal.
Thanks to their cheaper rates and exemplary services, the company has grown with more than 160,000 active drivers serving people all over the world.
With the increasing demand for personalized transportation, the company is open to new driver applications at any moment.
However, there are some Uber requirements a person must meet in order to drive for the company.
Uber Driver Age Requirements
You must be at least 21 years old to become an Uber driver. In some states, you have to be at least 23 years old.
Uber allows both men and women to become drivers. You must also have at least one year of experience as a driver.
There is no upper age limit set by the company for drivers. However, people who reach the age of 70 must renew their driving license and do so after every three years in the United States.
Insurance Requirements
Uber requires its drivers to have personal auto insurance before they sign up. The company does not provide insurance coverage for its drivers.
The driver will be held responsible for any damage or injury due to an accident. The driver's name should also appear on the policy.
Driver's license
You must have a valid driver's license given by the state's department of transportation. The license must be at least one year old or three years if your are below 23 years of age.
Vehicle requirements
Uber accepts applications from drivers with cars with a year of manufacture above 2006. However, many states and cities have different requirements.
Cities such as Los Angeles, Chicago and San Francisco accept vehicles as old as 2001. New York allows year 2011 or newer vehicles. In addition, your car must have four doors and at least four seats.
Vehicles that are not accepted by Uber
Uber has some restrictions when it comes to cars that qualify to be in their service portfolio. Full-sized vans such as Ford Transit and GMC Savana are not allowed.
Drivers with taxis or marked vehicles do not qualify. The company will also reject applications from salvaged and customized vehicles.
UberX XL and Select Requirements
UberX
UberX is a common type of service that the company offers. It is also the cheapest option available.
UberX vehicle must have a capacity of four passengers, excluding the driver. The model should not be less than 2000.
The most recommended cars for Uber X include Honda Accord, Toyota Corolla, Toyota Camry, Honda Civic, Ford Focus and Chevrolet Cruz.
UberXL
The next level in the company's service class is UberXL. Uber XL is for SUVs and minivans and often come with a price that is higher than Uber X.
The vehicle should accommodate at least six passengers. The model should be 2006 or newer.
Cars that are recommended for Uber XL include Honda Pilot, Ford Expedition, Chevrolet Suburban and Ford Explorer.
Uber Select
Uber Select option gives customers an option to ride in a luxury vehicle at an entry level. Uber understands that customer experience is the next competitive battlefront.
Hence, they are more than willing to give their customers a good experience at cheaper costs through entry-level luxury cars.
Uber Select cars must be at least 2007 models. They must have at least four passenger seats. Cars recognized under this category include Audi A3, BMW 3 series, Volvo S60 and Mercedes C-Class.
UberBlack and SUV driver requirements
UberBlack and SUV are higher versions of UberX and XL. These options provide riders with high-end luxurious rides in sedans or SUVs.
The fares in this category are slightly higher. The driving standards are also higher to meet the accepted quality levels.
The vehicle must have a black interior and exterior. The model should be at least 2010. It must have four passenger seats and an airport permit.
Vehicles recommended for UberBlack and SUV include Audi A6 and A7 series and BMW X series.
The highest service level is UberLUX. It allows drivers with only the most luxurious car brands.
The drivers in this category must have commercial insurance. The vehicle model must be 2010 or newer. Cars that qualify for this level include Audi A8, Porsche Panamera and Range Rover.
Other Requirement to be Uber Driver
You must provide number of documents including your drivers license full proof of the vehicle registration and insurance to become an uber driver.
However, uber allows those drivers who do not own a vehicle to register with them and then rent or lease a car to drive.
After you sign up, you will go through a screening process to determine how suitable you are for the task.
The screening process will review you driving record and criminal history. Uber looks back up to seven years into your driving and criminal history.
Uber driver FAQs
Will I succeed in my application?
The best way to know whether you will succeed is to apply for driver partnership in Uber's online platform. It is free.
What happens once my application is accepted?
Once Uber accepts your application, it will send some documents to your mail for signing. You will receive a CPUC documents, an addendum for BYOD and a Raiser Software Sublicense Agreement.
What next if my application is rejected?
When your application is rejected, Uber will send you a detailed review of the requirements you didn't meet.
Do not give up because there is always a room for improvement. You can make some changes and try again.
In conclusion, the Uber requirements listed above are easy to meet. Get some confidence and defeat the race of life by applying for Uber partnership.
You never know, this could be your chance to have a financial breakthrough, do what you love or make an impact on people's lives.
While customer satisfaction is worth thousands of dollars, customer loyalty is priceless.
If you are not accepted for any reason, you can always try Lyft, here are their requirements.