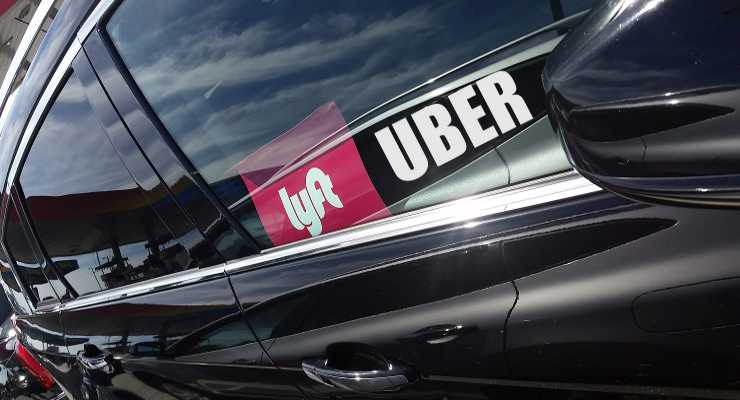 Driving for a rideshare service like Uber or Lyft can be a great way to earn money while setting your own hours. However, both companies require drivers to have a vehicle that meets certain criteria.
In this article let me will show you how to buy, rent, or lease to drive for Uber or Lyft?
The good news is that Uber and Lyft are eager to help more drivers start working for them, so they offer a number of options that can help you get behind the wheel of an approved car.
Although you can always purchase your own vehicle, Uber helps people get financing through Xchange program.
Lyft car rentals can give drivers a vehicle for a weekly payment. You can also rent an Uber car from a car rental service of another person who drives for the company.
So is buying, leasing, or renting the wisest option? When making a decision, it's important to research the requirements of each ridesharing service.
Uber's requirements vary from city to city, but generally, drivers will need to have a four-door sedan or mini-van that seats four passengers.
In most places, the vehicle will need to be a model from 2001 or later. However, there are are exceptions.
In Atlanta, vehicles need to be from 2005 or later, while in New York City, it needs to be from 2010 or later.
Lyft requires drivers to have a four-door vehicle from 2004 or later. Some cities want drivers to have newer vehicles, however. For example, in Atlanta, the vehicle can't be older than 2007, and they must be 2009 or newer in Miami.
The Uber Car Loan Program
If you're interested in driving for either service but don't have a qualifying car, you can always go down the traditional route of buying a used vehicle from a dealer or individual.
In order to get a car loan, you'll probably need to have good to excellent credit and show proof of income.
People who have poor credit or plan to use Uber as their main source of income may struggle to get a loan with decent terms. However, buying a used car for $7,000 to $15,000 might make sense financially.
Uber has a convenient financing service called Xchange. Through this program, you can buy an Uber-approved car and have the monthly payments deducted from your account.
The downside of this financing is that the payment amounts are higher than average. If you have bad credit, you'll also see a high interest rate.
Unless you live in an area with a large demand for Uber, the program may not make sense financially because the car won't pay for itself.
The major benefit of using the Uber car loan program is that they offer discounts on cars from certain manufacturers.
For example, you can get an $2,100 discount on a 2015 Ford Focus, and any Hyundai comes with $1,000 off. The highest discount comes on the Nissan Leaf, with $8,000 off models from 2015 and 2016.
Uber is also willing to work with drivers who have been rejected from other loan providers because of low credit scores.
Uber Car Lease
Uber Xchange also offers multi-year leasing options. Under the terms of a lease, drivers make an upfront deposit of $250 and pay Uber weekly for a three-year period.
If they wish to keep the car at the end of the three years, drivers will have to buy it outright, paying for the leftover value. After the first 30 days of a leasing program, a driver can return the car without penalty.
While the leasing program offers the benefits of flexibility, the payments can be much higher than a normal lease. Drivers may end up paying up to $150 a week.
As with the car financing program, a lease may only be worth it if you earn enough take care of payments.
Rental Options
Popular Platforms Uber and Lyft have developed a partnership with Hertz that allows drivers to get a rental car. The programs are only available in select cities but will likely expand in the future.
Lyft also has a car rental program available through GM called Express Drive, which includes insurance and maintenance in the cost.
Drivers can choose a rental period of four weeks to a year, making this a good choice for drivers who only plan to work for Lyft for a short time.
Another option is to use Hyrecar, an online marketplace that allows you to rent cars from private owners. If you need an Uber-approved vehicle temporarily, this is the best option.
Although the specific terms for each rental service vary, they share the same benefit of offering short-term loaner cars. This allows you to try out driving for Uber or Lyft without entering into a long-term agreement.
If you decide to continue driving, you can then choose to buy a car. Additionally, it's easy to get a rental vehicle if you have a poor credit history or no credit at all.
You'll have to register and be approved as a driver through the Uber or Lyft driver portal before entering into one of these rental agreements.
The major downside of rental is the cost. Getting a car through Hertz could cost up to $160 – $180 per week.
With Lyft's Express Drive program, the costs could be up to $240 a week. Another big drawback of the Hertz program is that it doesn't allow drivers to reserve a car in advance, so if they run out of appropriate vehicles, you might end up on a waiting list.
Approval Through the Uber or Lyft Driver Portal
The choice you make is largely dependent on your credit score, how much you can make each week, and whether you plan on doing it long term.
For example, a Lyft car rental might be ideal for someone who only want to drive a few months. Before making a final decision on whether to buy a car, use the Uber car lease program, or rent an Uber car or Lyft vehicle, you'll need to make sure you're approved as a driver.
Rideshare drivers generally need to be 21 years old and have a valid license. There may also be a criminal background check involved.