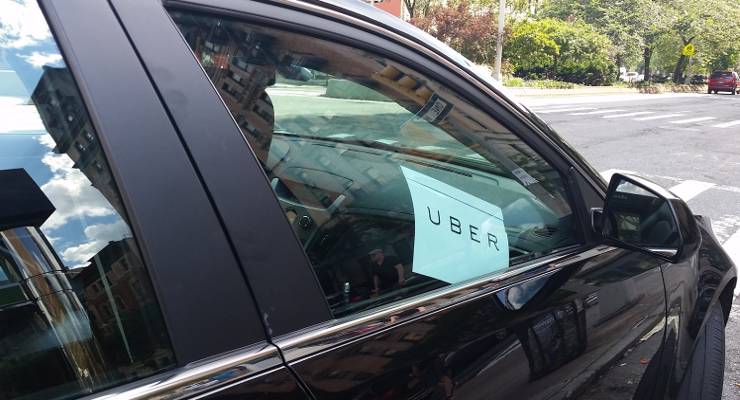 If you're planning to drive for Uber, the first step is making sure your vehicle qualifies — or checking the Uber Vehicle Requirements to verify the vehicle you plan to buy will fit the requirements.
The good news is most four-door vehicles qualify for Uber, but the requirements vary depending on the class, whether you will drive UberX, Uber XL, or another option.
UberX Car Requirements
UberX is the most popular option and most newer vehicles qualify. Basic UberX car requirements include the vehicle be a 4-door sedan in good condition with working windows and AC with the ability to seat 4 passengers plus the driver. No full-sized vans or trucks are allowed with UberX.
Your vehicle must be model year 2001 or newer, but the model year requirement does vary by city. In some cities, a model year 2006 or newer is required. A partial Uber car list for this category includes popular models like:
Chevrolet: Cruze, Equinox, Impala, and Malibu
Chrysler: 200 and 300
Dodge: Avenger and Dart
Ford: Focus, Fusion, Edge, and Escape
Honda: Accord, Civic, and Element
Hyundai: Elantra, Sonata, and Tucson
Kia: Optima and Sorento
Uber XL Requirements
With Uber XL, you can earn a higher fare as long as you have a vehicle with a higher seating capacity.
Uber XL requirements include a 4-door minivan or SUV with independently opening doors that can seat at least six people plus the driver.
Your vehicle must have working AC and windows. Popular models that fit the requirements for Uber XL include:
Chevrolet: Traverse
Chrysler: Town and Country
Dodge: Grand Caravan and Journey
Ford: Explorer and Flex
Honda: Odyssey and Pilot
Hyundai: Santa Fe
Nissan: Quest
UberSELECT Vehicle Requirements
UberSELECT allows you to earn higher fares with a mid-tier luxury sedan. UberSELECT vehicle requirements include: model year 2008 or newer, vinyl or leather seating in good condition, and seating for at least 4 passengers plus the driver.
The list of eligible UberSELECT vehicles is more narrow than UberX and UberXL. Eligible vehicles include:
Acura: A4, A6, A7, A8, S3, S4, S6, S7, and S8
BMW: 3 series, 4 series, 5 series, 6 series, and 7 series
Cadillac: ATS, CTS, DTS, STS, and XTS
Hyundai: Genesis and Equus
Infiniti: G, I, M, and Q40
Jaguar: S-Type, SF, and XJ
Lexus: ES, IS, GS, and LS
Lincoln: MKT, MKS, MKZ, and Town Car
UberLUX Vehicle Requirements
UberLUX is the most exclusive service that requires drivers have a commercial license and a pristine high-end vehicle, which may be a sedan, SUV, or crossover.
UberLUX vehicle requirements include a visible TCP number, model year 2012 or newer, black exterior in excellent condition, black vinyl or leather interior in excellent condition, and the seating capacity for at least 4 passengers plus the driver.
Examples of vehicle models eligible for UberLUX include:
Audi: A8
BMW: 7 series
Jaguar: XJ
Mercedez Benz: S class
Tesla: Model S
Uber Black Requirements
Uber Black offers the highest fare rate, but it has the highest requirements to meet. Uber Black requirements are very specific as riders want a luxury experience.
You must have commercial insurance with a TCP number on the front or back of your vehicle.
Your vehicle must be an eligible 4-door car with all-black exterior and interior in very good condition. This means your vehicle should not have noticeable dents, stickers (aside from TCP stickers), scratches, or oxidation. The vinyl or leather interior must be black with no damage.
Examples of vehicles eligible for Uber Black include:
Audi: A6 and Q7
Cadillac: XTS
Infiniti: Q70
Jaguar: XF
Mercedez Benz: E class
Uber SUV Requirements
Uber SUV is another high-end service that requires newer model vehicles. Only black SUVs qualify for Uber SUV.
Additional Uber SUV requirements include commercial insurance, a TCP number on the vehicle, model year 2012 or newer, and all-black interior and exterior.
Interior must be black vinyl or leather in good condition. Your SUV must have the seating capacity for at least 6 passengers plus the driver.
Examples of vehicles that qualify for Uber SUV include:
Chevrolet: Suburban
GMC: Yukon XL
Infinity: QX56 and QX80
Lexus: LX
Lincoln: Navigator L
In addition to these vehicle requirements based on the Uber class you choose, you will also need to have in-state car registration which does not need to be in your name, in-state car insurance, and an in-state driver's license.
Remember that Uber vehicle year requirements often vary by city, but the oldest vehicles allowed are model year 2001.
The Uber Vehicle Requirements provided for each Uber class are just examples of popular vehicles that fit each category; your vehicle can still qualify even if it isn't listed.
After applying for Uber, your vehicle will need to be inspected at an Uber activation center or approved auto repair shop to ensure it's in good, working order.
This inspection usually includes a visual inspection for damage as well as important safety and mechanical issues.
If you aren't sure if your vehicle qualifies, the best way to find out is to apply for Uber to see city-specific vehicle requirements.
You also have an option to work for Lyft, you can get the Lyft car requirements here.