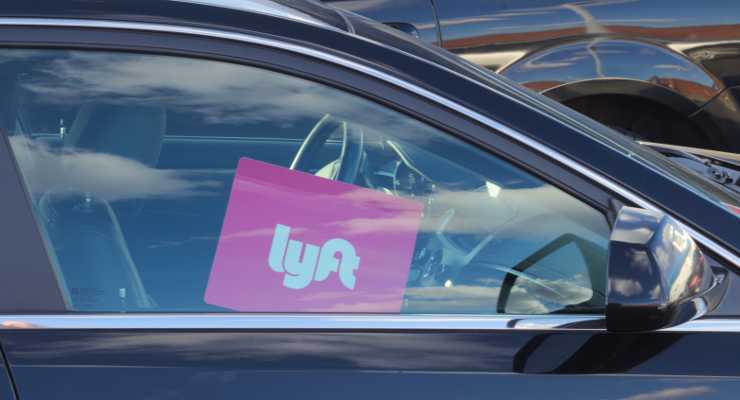 The flexibility to set your own hours and have a lucrative career are appealing aspects of being a Lyft driver, but requirements to become a Lyft driver prevent some people from being eligible to drive on their platform. Let's take a look at Lyft's standards; they'll determine whether you can start making money from this immensely popular app.
Lyft Age Requirement
While customers can create passenger accounts with Lyft at age 18, for legal and insurance purposes, Lyft drivers must be 21 years or older. In addition, Lyft requires that you've had your license for over a year.
If you aren't old enough yet, don't worry–Lyft's business model and financial success means they'll still be around when you're old enough. The best thing to do is to make sure you steer clear (no pun intended) of some of the driving offenses we'll list below.
Driving Record
Lyft utilizes a third-party source to check driving records. Any of the following offenses will make you ineligible to become a Lyft driver:
Over 3 moving violations, such as traffic light violations and accidents (occurring within the last 3 years)
One major moving violation, such as reckless driving or driving with a suspended license (also within the last 3 years)
A drug-related driving offense or DUI (that occurred within the last 7 years)
Any driving-related criminal charges, such as hit-and-runs or vehicular eluding (within the last 7 years)
Background Check
Lyft also screens every driver for their criminal history, searching county and national databases*. Lyft allows drivers to contest the results of their background checks; if this applies to you, you'll be contacted via email.
Any of the following offenses (occurring within the previous 7 years) or charges render you ineligible to drive for the Lyft platform**:
Violent crimes
Any felonies
Drug or alcohol-related offenses
Sexual offenses
Some theft and property damage crimes
*Note that in New York City, these checks are performed by their Taxi and Limousine Commission, as opposed to Lyft itself.
**Some locations may have stricter standards regarding ridesharing drivers. Lyft maintains the right to disqualify their drivers at any time if one of their checks reveals a driver has been charged with any of the offenses listed above.
Local Requirements
Certain cities and states have additional requirements for professional drivers. Lyft offers a handy list of this information on the help section of their website. For more detail, we recommend doing some research with your state's DMV.
In order to drive for Lyft, your vehicle must meet the following requirements:
Age of Vehicle
In most states, Lyft requires that your vehicle is a 2004 model or newer. However, there are a few exceptions (which unfortunately all require that the cars be newer). You can find a list of these cities and states here.
Door Requirements
All Lyft vehicles are required to have four doors (jump doors do not count). These doors must open and close from both the exterior and the interior of the vehicle, and passengers must be able to unlock and lock the doors.
Seat Belts
To be approved by Lyft, a vehicle must have at least five (including the driver's) functional seat belts.
Engine, Brake, and Suspension Requirements
Each vehicle's brakes, engine, and suspension are required to function and meet safety requirements. Drivers can contact Lyft with questions about necessary repairs.
Functioning Lights
All of the following lights must be in working condition:
Front and rear turn signals
High and low beam headlights
Brake and Reverse Lights
Body Condition
The body of a Lyft-approved vehicle must be free of dents and other types of damage.
Tire Quality
Tires must have a sufficient tread to be approved. A simple way to test this is to insert a penny into the top of the tire–it should be able to stand vertically.
Horn
Your vehicle must have a functional horn.
Windshield Wipers
Wipers must be functional and in good condition.
Seat Adjustment
The front seats of your vehicle must be able to go forward and backward with ease.
Temperature Controls
Your car or truck's heating and air conditioning must work properly.
Muffler and Tailpipe Requirements
In addition to meeting state standards, tailpipes and mufflers may not be modified in any way.
More Information
For up-to-date information and potential changes to vehicle requirements, visit Lyft's site.
License, Plates, and Insurance
We've covered driving history and vehicle requirements, but the following are equally important:
A valid driver's license
Up to date license plates and tags
Current car insurance (in your name)
A current smartphone (tablets do not count), which at the time this was written entails an Android 6 or newer, or an iOS 9 or newer phone.
Moving Forward
We hope that you're able to tick off every item on this checklist. If not, don't despair–you can slowly and surely build up the requirements.
While Lyft driver requirements and the Lyft age requirement are stringent, they are in place to ensure both driver and passenger safety.
These must-haves and driving record checks are quite similar to other ridesharing platforms; for an interesting look at the similarities and differences, these articles from the industry site Klikcar are an interesting read.
The links and information about Lyft driver requirements should be all you need to start your new and exciting job driving for one of the world's fastest-growing companies.