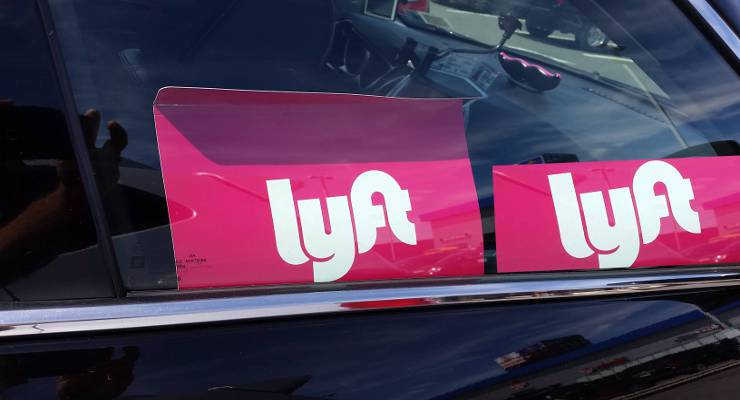 Interested in joining Lyft? It's an exciting opportunity and offers the possibility of earning anything from extra spending money each month to a full time income for some!
It's important that you first understand what is Lyft car requirement,  how it works, and details before signing up.
What Is Lyft?
Trying to figure out exactly what is Lyft and how it works? Lyft burst onto the ridesharing scene in 2012. Based out of San Francisco, the company was originally called Zimride and the focus was not only on local rides but also offered long distance rides as well.
Lyft currently focuses only on in-city ridesharing. Lyft is a leader in what's called "peer-to-peer ridesharing".
The company has over 200 cities covered within the United States and is growing rapidly. In addition, Lyft has current operations overseas as well. Countries where Lyft is available include:
Indonesia
Malaysia
Thailand
Singapore
Vietnam
Requirements to Drive with Lyft
Lyft has worked hard to insure its community's safety. Drivers as well as Passengers provide identification and are verified. In order to drive with Lyft, you must meet the following requirements:
Must be at least 21 years old
Own an Android or iPhone
Agree to a DMV check
Also undergo a national and county background check
Have a US Social Security number
Have a driver's license that is at least 1year old
Proof of in state insurance coverage as well as local, in state license plates. Each vehicle also undergoes a 19-point inspection by Lyft prior to being placed in service.
What Are the Basic Lyft Car Requirement Points You Need to Know?
While each state that Lyft operates in has different requirements, there are minimum requirements set by Lyft that every driver must meet.
Each vehicle must have at least four external door handles and a minimum of five seat belts. Proof of in state insurance coverage as well as local, in state license plates.
Each vehicle also undergoes a 19-point inspection by Lyft prior to being placed in service.
To find out the state specific requirements for a driver's vehicle, please check out this link:
Lyft has recently added some new opportunities that interested drivers ought to be aware of. In addition to standard ride requests that you can receive, you can also choose to be included in these other riding sharing opportunities. These are called Lyft Line, Lyft Plus and Lyft Premier.
What is Lyft Line?
It is actually pretty simple to figure out what is Lyft Line! Lyft Line is a form of ridesharing with others that are going in the same area or direction and you, as the driver, coordinate the pickup and drop of each passenger.
The benefit to these rides is less downtime for you as well as potentially increased earnings due to the longer rides as well as the likelihood of having more passengers while you are working.
It's critical that when choosing to do these rides that you pay close attention to the app and follow the guidelines that are setup.
It's key to picking up the right people at the right places as well as getting everyone where they want to be.
What is Lyft Plus?
What is Lyft Plus? It's exactly as the name implies – it's a "plus" sized option for those that are looking for bigger vehicles. So if your vehicle falls within that category, you might want to explore this option within Lyft.
These rides are at the request of passengers and they are willing to pay a higher rate for bigger vehicles. In turn, that means increased payout for you as well. Please note that your vehicle must have a minimum of one seat belt per passenger picked up.
For drivers that meet the requirements for Lyft Plus, you and your vehicle are still included in regular Lyft ride requests as well.
What is Lyft Premier?
Lyft Premier is a newer opportunity for Lyft drivers. So not knowing what is Lyft Premier is understandable, especially since it's only available in select markets. Lyft Premier is currently available in:
Atlanta,
Chicago,
Los Angeles,
Miami,
New York City,
San Francisco,
Silicon Valley,
Washington, D.C.
Other cities are scheduled to come available soon.
Drivers for Lyft Premier must maintain a 4.7 rating at all times. In addition, their vehicle must qualify to be considered for this select group.
Qualifications for any vehicle to be considered in this category of rides is based on the make, model, year of the vehicle as well as the mileage.
Rides within this category currently have a Lyft commission rate that is equal to the other two categories, though this is subject to change.
Please note that choosing only to accept rides with Lyft Premier is likely to decrease the number of driving opportunities that you have. So take that into consideration when deciding what and how you want to work with Lyft.
Lyft is a great way to explore earning extra income or even making it a full time job! Deciding what works best for you as well as what types of rides you are interested in is important.
What is the best way to start in rideshare as a driver. Should you Buy, Rent, or Lease a vehicle to drive. Click here to find out.