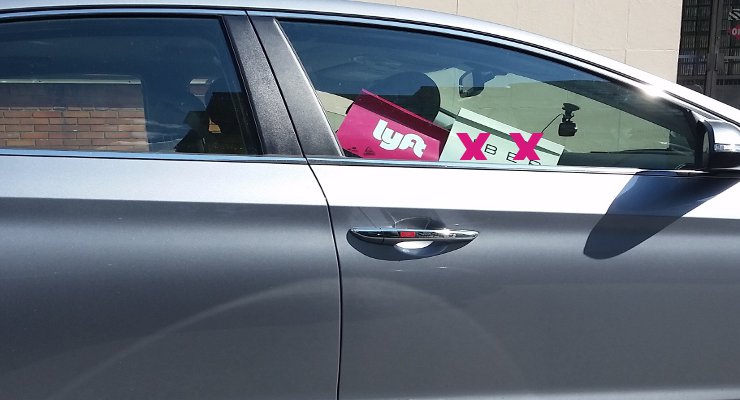 "My car runs well and I could use some extra income. How do I go about getting on the Lyft car list?"
"Well, glad you asked! We've got the answers."
In this economic climate, coming up with cool ways to earn extra cash is crucial; it's important to get as much information as possible about your options! This is the Best Lyft driver guide which will focus on:
• Discuss applicant and vehicle requirements for Lyft drivers,
• Provide to-the-point info about how you can apply to be a driver,
• Discuss what's involved in the application process, and
• Offer a few quick insights about Lyft Plus cars.
Lyft driver guide: Basic information
First off, to drive for Lyft, you basically need to:
• Be 21 years of age or older
• Have a valid, in-state driver's license
• Have up-to-date, valid car insurance with your name explicitly on the policy
• Have a good driving record
• Be able to pass a criminal history check
• Own a smartphone
Pretty straight-forward, right? If you meet these basic requirements, and have the will to join the rideshare industry, Lyft can definitely provide the way!
Notice that, in the list of basic requirements above, you don't necessarily have to own a car. To widen its pool of potential drivers, Lyft actually provides reasonably discounted access to rentals – all things considered, this aspect of Lyft isn't unique, but it's still pretty fantastic!
Although you don't need a personal vehicle to be a Lyft driver, you must be authorized to drive the car you will use to transport passengers.
In addition, all Lyft cars must have at least four doors, be in great working condition, and be no more than twelve (12) years old in most cases.
These basic car requirements for Lyft must be strictly adhered to.
The application for potential Lyft drivers initially starts with a standard form that asks for your:
• first name
• last name
• e-mail address
• city
• phone number
Once you enter in that information and agree to Lyft's terms of service, you will start a more in-depth application that requires you to download the Lyft app and:
• verify your phone number
• provide information about your vehicle
• enter driver information
• provide data for a background check
In the list above, vehicle information will include your registration and driver information will include your driver's license.
In either case, you will need to take pictures of the requested documents and submit them to Lyft as proof that you meet basic requirements.
If you do not own a car and, therefore, will not have vehicle information to submit, Lyft has an Express Driver application to suit your needs.
Key insights and considerations
In the previous sections, we simply discussed the kind of information Lyft will expect from you in your application.
In this section we will provide more in-depth information about the driving and criminal history check, vehicle inspection, and test-ride you must complete to become a Lyft driver.
The driving history check
A key factor in the success of rideshare companies like Lyft is trust from its customers. To minimize the risk of passengers having poor experiences, Lyft takes a great deal of precaution in the hiring process by executing a series of checks on its drivers – including their driving history.
Going as far as three years back, Lyft will check to ensure that potential drivers haven't had their license suspended or had more than three moving violations.
Lyft will go as far back as seven years to ensure that there are no DUI (driving under the influence), DWI (driving while intoxicated), or vehicle-related felonies on potential drivers' record.
The criminal history check
In addition to reviewing driving records, Lyft also reviews criminal records to, again, minimize risk to customers' safety.
To assess your criminal history, an external investigator will check to see if you have committed felonies, sexual offenses, or drug-related crimes within the last seven years.
As an important note, Lyft will not hire drivers who are on the National Sex Offender Registry. While Lyft generally does not consider traffic violations or criminal activity outside of a seven-year period, sex offenders are barred from becoming Lyft drivers for life.
The Lyft inspection
Lyft cars must have a multi-point inspection prior to joining the fleet. In particular, potential Lyft cars will be assessed to ensure there is minimal damage body damage, that passengers can get adequate heat and air conditioner, and that safety features like headlights and windshield wipers are operational and in good condition.
The Lyft mentor ride
To ensure that you are a good fit for Lyft and that you and your vehicle meet the companies' standards, a seasoned driver – or Mentor – will meet with you personally before you are offered a position.
During this meeting, which typically lasts for about an hour, the Mentor will take look at your vehicle and go on a test ride with you.
In a nutshell: the Mentor's role is to make sure that you will represent the Lyft brand well and not do something to diminish the companies' reputation.
As a result, the Mentor will also conduct an inspection to determine whether your car is clean, presentable, and safe.
Lyft Plus cars
Recognizing that some customers will need extra seating to transport large groups of people or things at a time, the Lyft Plus service allows riders to request vehicles that can seat six or more passengers.
To be a Lyft Plus driver, you must have a van or some other large-capacity vehicle.
One key silver lining to consider: because Lyft Plus cars offer increased capacity, drivers can make more per trip with these cars.
Wrapping it up
In summary, Lyft may be a viable option for you if you have access to a reliable vehicle, the ability to drive legally, and relatively clean driving and criminal histories.
We hope that, with the basic information provided, you have a better idea about the Lyft application process and the Lyft car list (vehicle requirements).