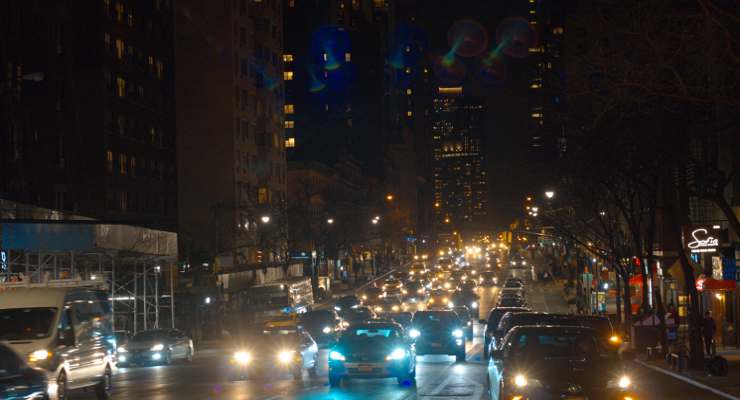 Over the past few years, Uber and other ridesharing services have grown rapidly. They now seem to be everywhere in major cities across the country.
Driving for Uber can be a good way to earn money on your own terms, but getting started can be confusing because of all of the different terminology involved.
Uber offers a number of options to their customers to ensure that they get the ride they're most comfortable with.
If you're thinking about becoming a driver for a rideshare service, you may have a lot of questions.
What is the difference between UberX, XL, UberBlack, UberSelect, and Suv? What is UberPOOL? This article with go over how Uber works and delve into the differences between the services that Uber provides.
How UberX Works
UberX is most basic type of service and the most affordable. It's also the most popular for riders, so it's perhaps the best option for potential drivers looking to earn money quickly.
Drivers must have a vehicle that seats up to four passengers. Most four-door sedans will qualify, but commonly used models include:
Honda Accord
Toyota Prius
Toyota Corolla
Hyundai Sonata
The model year generally has to be later than 2001, but the year may vary depending on what city you drive in. In Europe, UberX is called UberPop.
What is Uber XL?
UberXL requires drivers to have a vehicle that can seat up to six passengers. The most common types of vehicles used for this service are SUVs and minivans.
The benefit of using UberXL is that it fits more people, so it's good for larger parties. Examples of qualifying vehicles include:
Kia Sorrento
Toyota Highlander
Hyundai Santa Fe
Honda Odyssey
UberX vs Uber XL
The main thing to keep in mind when considering UberX vs Uber XL is that XL vehicles can seat up to six while UberX vehicles can only seat up to four.
The downside of using XL is that it's more expensive than UberX, but it's still a very popular option among riders.
Drivers will have the opportunity to earn more money per ride and rides may be a little longer. The other big difference is that models for UberXL need to be from 2006 or later.
UberX vs Uber BLACK
The Black Car service is Uber's most upscale option. Drivers for UberBLACK must have a black luxury sedan that seats four or more passengers, and the model must be from 2010 or later. Qualifying vehicles include:
BMW 5-Series
Mercedes S-Class
Lexus LS460
Infiniti Q70
There are many more vehicles that would work. Luxury SUVs, like the Cadillac Escalade, can also take part in UberBLACK.
This service is an ideal option for someone who is attending a black tie party or simply looking for high-end service.
The drivers tend to be well-mannered, well-dressed, and professional. UberBLACK is significantly more expensive than UberX or UberXL.
If you have a vehicle that qualifies, driving for this service can be quite profitable.
UberSUV
UberSUV is similar to the Black Car service expect vehicles must seat six or more passengers. Drivers need to have a luxury SUV from 2010 or later. Examples of qualifying models include:
Cadillac Escalade
Audi Q7
Mercedes-Benz GL-Class
Lexus LX
Like with UberBLACK, drivers tend to have a more professional appearance. UberSUV is one of the most expensive Uber options and represents a good opportunity for drivers.
Uber vs Uber Select
UberSelect is similar to the basic UberX service in that the cars must comfortably seat at least four passengers. However, it requires drivers to have a high-end sedan from 2007 or later.
Unlike UberBLACK, the car can be any color. The seats must be leather, and the vehicle must be kept in immaculate condition. Models that qualify include:
BMW 5 Series
Acura RDX
Hyundai Genesis
Kia K900
When thinking about standard Uber vs Uber Select, passengers may consider whether they want to want their ride to a special event.
It's a popular option for riders who want something that feels upscale but don't want to spring for the more expensive Black Car service.
What is UberPOOL?
UberPOOL is an option that's growing in popularity, especially in larger cities. Riders can share a ride with other passengers who are headed in the same direction.
The passengers split the costs with each other. Uber's app makes it easy to set up a ride for UberPOOL.
Among all of the options, this one is the least expensive for riders, but it can still be quite profitable for drivers. The vehicle requirements are the same as with UberX.
Once you understand the details of how Uber works, the difference of UberX vs Uber Black, and what is UberPool, it's fairly simple to decide which option would be best for you.
If you're interested in being a driver, your choice will mostly depend on what kind of a vehicle you have.
If you're looking to ride with Uber, it will depend on how much you want to spend as well, how many people are in your party, and what kind of experience you want.